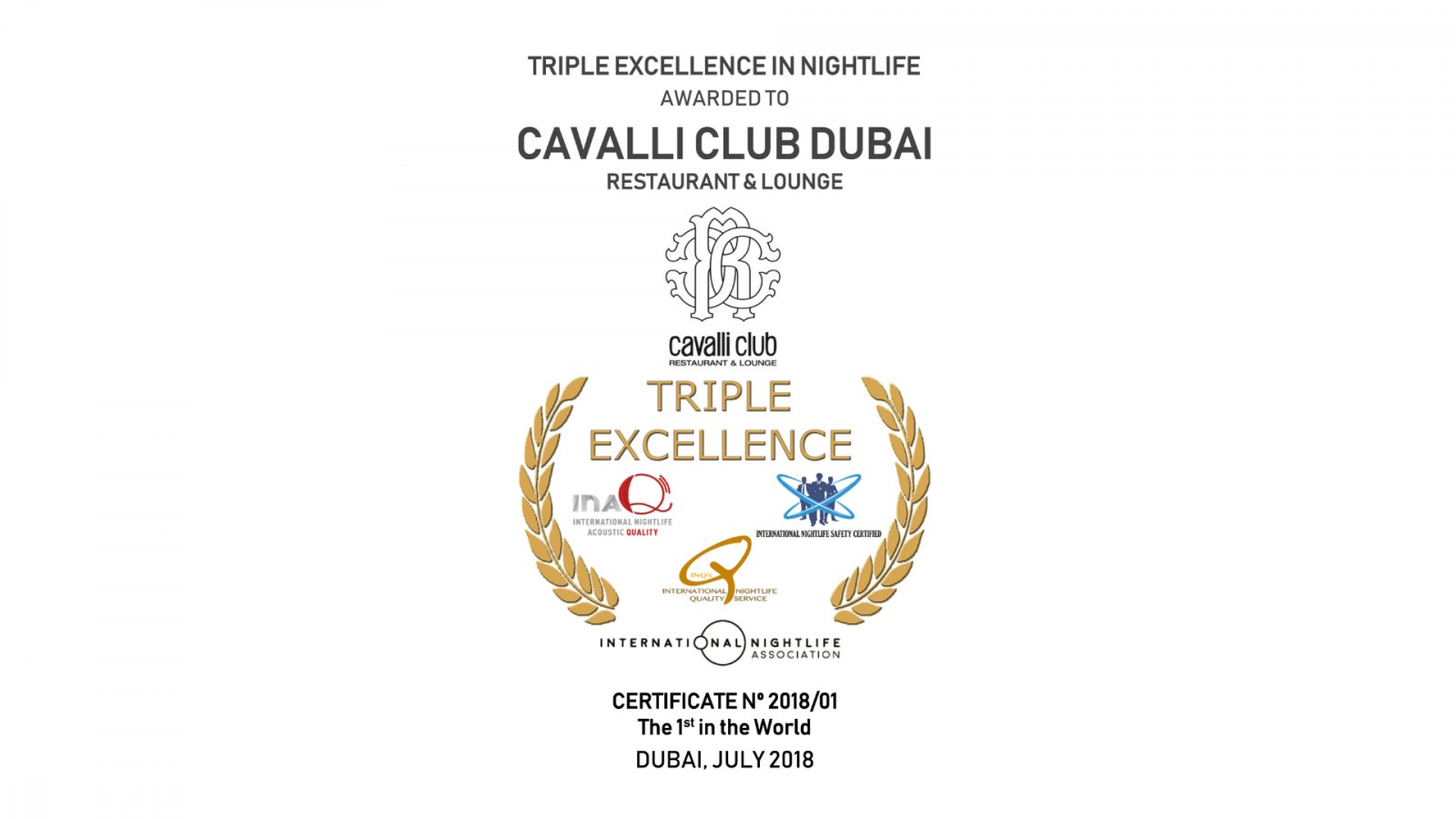 Triple Excellence Award
The region's longest-running nightspot Cavalli Club, Restaurant & Lounge has been awarded the 'Triple Excellence in Nightlife' distinction. Awarded over the weekend by The International Nightlife Association, it is the only venue in the world to receive this recognition, making it officially the number one nightclub in the world. Cavalli Club, Restaurant & Lounge will be celebrating its tenth year in October and what better way to mark the occasion than to celebrate this recognition.
This remarkable accomplishment comprises the International Nightlife Acoustic Quality, the International Nightlife Safety Certified and the International Nightlife Quality Service. Cavalli Club, Restaurant and Lounge is a gold member of the International Nightlife Association, an inspection was carried out by Secretary-General and is the first award handed out with distinction in the world. The award covers all aspects of the service the venue gives to their customers not only on their premises, from parking, entrance, the main VIP areas, as well as the services facilities, but also in their online, social network and communication activities. The venue is also awarded for their commitment to the environment and their compromises with sustainability and the United Nation's Development objectives with include, gender equality, recycling, and proper working conditions.