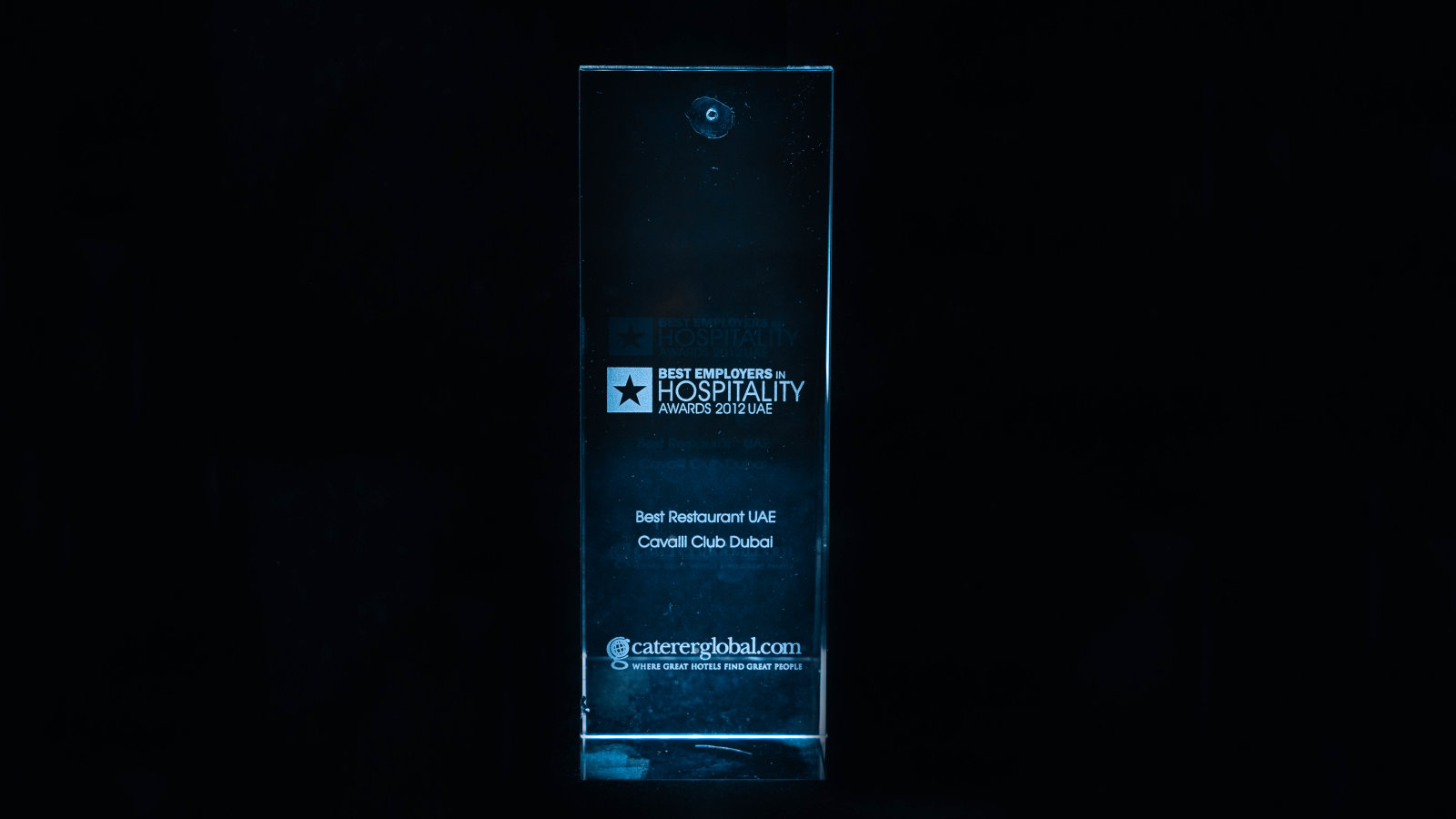 Best Restaurant UAE
Cavalli Club Dubai Awarded Best Restaurant UAE - 2012

Each year the Caterer Middle East Awards brings together the cream of the food and beverage industry in the Middle East to celebrate success in one of the most competitive of markets. The industry has flourished and grown exponentially over the past few years and this is reflected in the size and quality of the Caterer Middle East Awards which has become the definitive awards program for F&B professionals, looking to be acknowledged by expert judges from the industry in front of their peers.
The Caterer Middle East Awards are like no other awards in the region in that the emphasis is on celebrating the dedicated professionals who make the culinary scene in the Middle East amongst the most exciting in the world, rather than simply crowning the leading establishments in the market. From the kitchen hero who cleans the floor at the end of the night to the restaurateur who launches the latest hot spot, the Caterer Middle East Awards are for everyone working in the Middle East's vibrant F&B sector.